There's a ton of new apps available for Microsoft Teams. Here's a look at five we think stand out.
Awhile back we published a blog post about some of the latest apps for Microsoft Teams. In the six months since then, new apps for Teams have kept coming so it seemed like the right time to take a look, once again, at some of the newest and coolest apps for Microsoft Teams.
Go1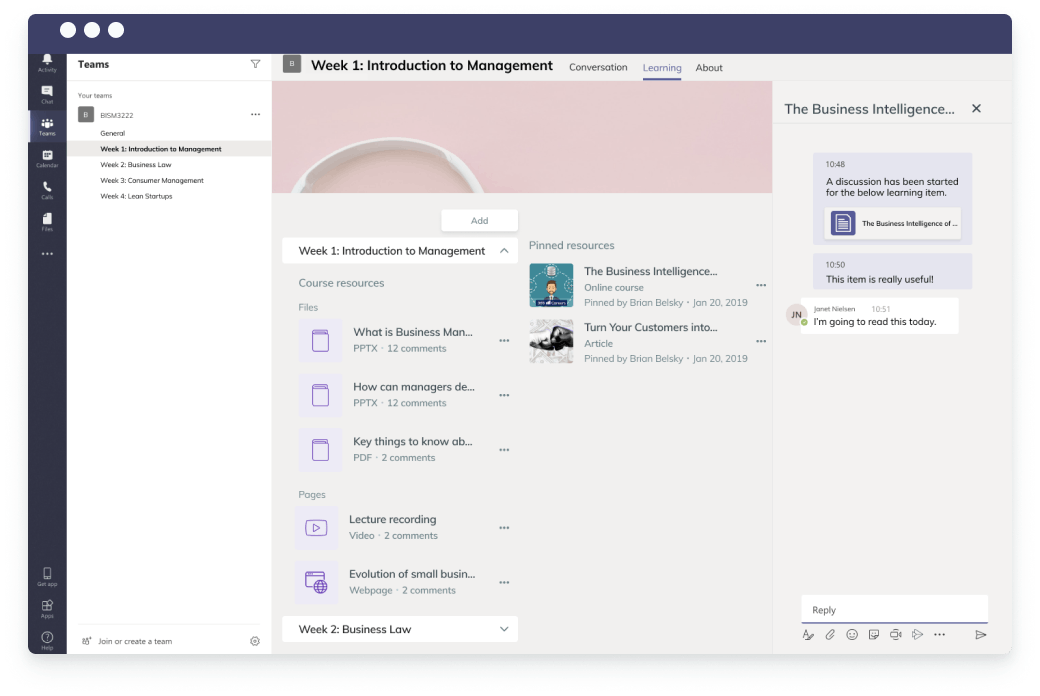 Go1 is a particularly interesting Teams app given that many people are working through distancing learning for the time being. Go1 describes itself as a "collaborative learning space within Microsoft Teams". These spaces are known as "Learning tabs", which the developer says are "convenient places within Teams to find, consume, share, and discuss learning resources." What we like about Go1 is that it is building out the ability to pull in content from various learning management systems as well allowing users to upload their own interactive learning courses to compliment Go1's existing library of 80,000. Like everything else, education is being forced to change and adapt. Go1 looks like a great app to help in these transformative times.      
Beesy
Beesy is a nifty app that leverages AI to help Teams users improve their daily productivity. Dubbed an "intelligent virtual assistant" for Teams, with Beesy users can create a consolidated view of all their action items by doing things like collecting important snippets from team chats and meetings, turning emails into team tasks, and simplifying team action plans with consolidated, customized dashboards. What we like is the ability to see important details and tasks all in one place.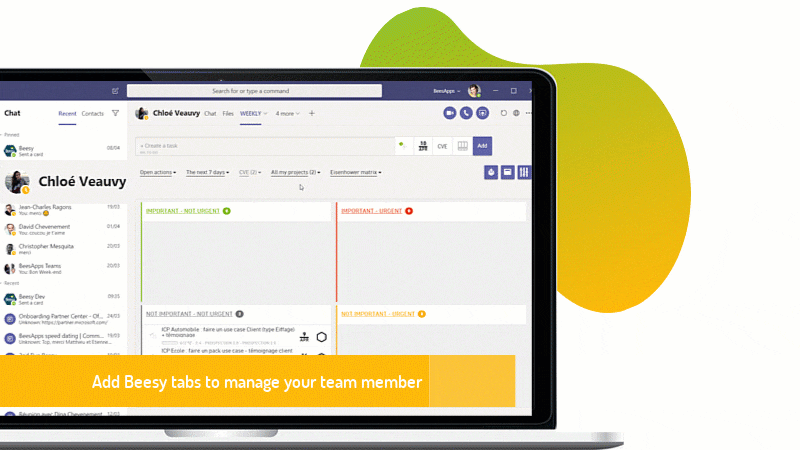 WorkplaceBuddy
Everyone (hopefully) has a workplace buddy – someone who will answer your questions and help you grow your skills. With everything…different…now, a virtual workplace buddy may be just what you need. That's where the aptly named WorkplaceBuddy comes in. WorkplaceBuddy is a Teams app chatbot that will send you regular tips and educational courses called "learnings" to you via Teams based on an initial interview about your skills, your career goals and the things you enjoy doing. What we like is the idea of doing a few small things everyday to help you get smarter, more confident and more skilled in a fun way.  
Flat
Flat is all about music (not everything has to be about work, you know). In particular, Flat is about sheet music and music composition. Flat bills itself a cloud-based music notation app meant for sharing any music score from your Flat account to a Teams Group or Chat as an interactive tab. The developer says that once an "interactive score is added as a tab to your group or chat, any participants can view it, play it using our playback or an external audio/video, and directly print it from Microsoft Teams." What we like is an app built for educational and personal enrichment purposes that have become less available as a result of remote working and distance learning.  
Presentations AI
Presentations AI's developer asks, "What if you could create amazing presentations with zero effort?" Umm…yes please. Most of us have to, at some point or another, present on something. Whether you're delivering a keynote address or giving a quarterly update to your team, presentations are a part of doing business. Some people love making them. Some people are great at creating them. Some people are both. But many more people are neither. Presentation AI says it will help you "shine at your job with visually stunning presentations that you can design instantly, with zero effort, stunning results." What we like are tools that help people do well at things they might otherwise struggle with. And if you've been subject to a presentation before, you're grateful for the good ones.